Goal: Redesign, Drupal upgrade, and interactive new features to keep readers coming back to engage with seven online wedding publications
Iron Diamond media publishes a list of regional wedding publications whose online presense was built on Drupal 7. The website design appeared dated and in need of an update and the publisher, Sonja Babich, wanted to introduce a batch of new features that catered to couples planning upscale weddings. 
Recongnizning that Drupal 7 was reaching it's end of life, the timing for the upgrade was perfect as was the opportunity to introduce a new designs and as well as new features. 
The Iron Diamond team worked with Triplo and our designer, John Seymour-Anderson, to completely rework the site design and implement the new features.
We used to the Domain Acess module for Drupal, already being used on Drupal 7 site, to manage all the content for all the sites in a single Drupal database, while allowing access to each individual site through it's own custom domain name.
We built the new site in Drupal 9 and migrated the data. 
Much of the work on this site was a set of new custom tools for couples to plan their wedding, starting with a personalized wedding dashboard:
Interactive Planning Checklist
Wedding Budget
RSVP
Floor Plans
Custom Wedding Page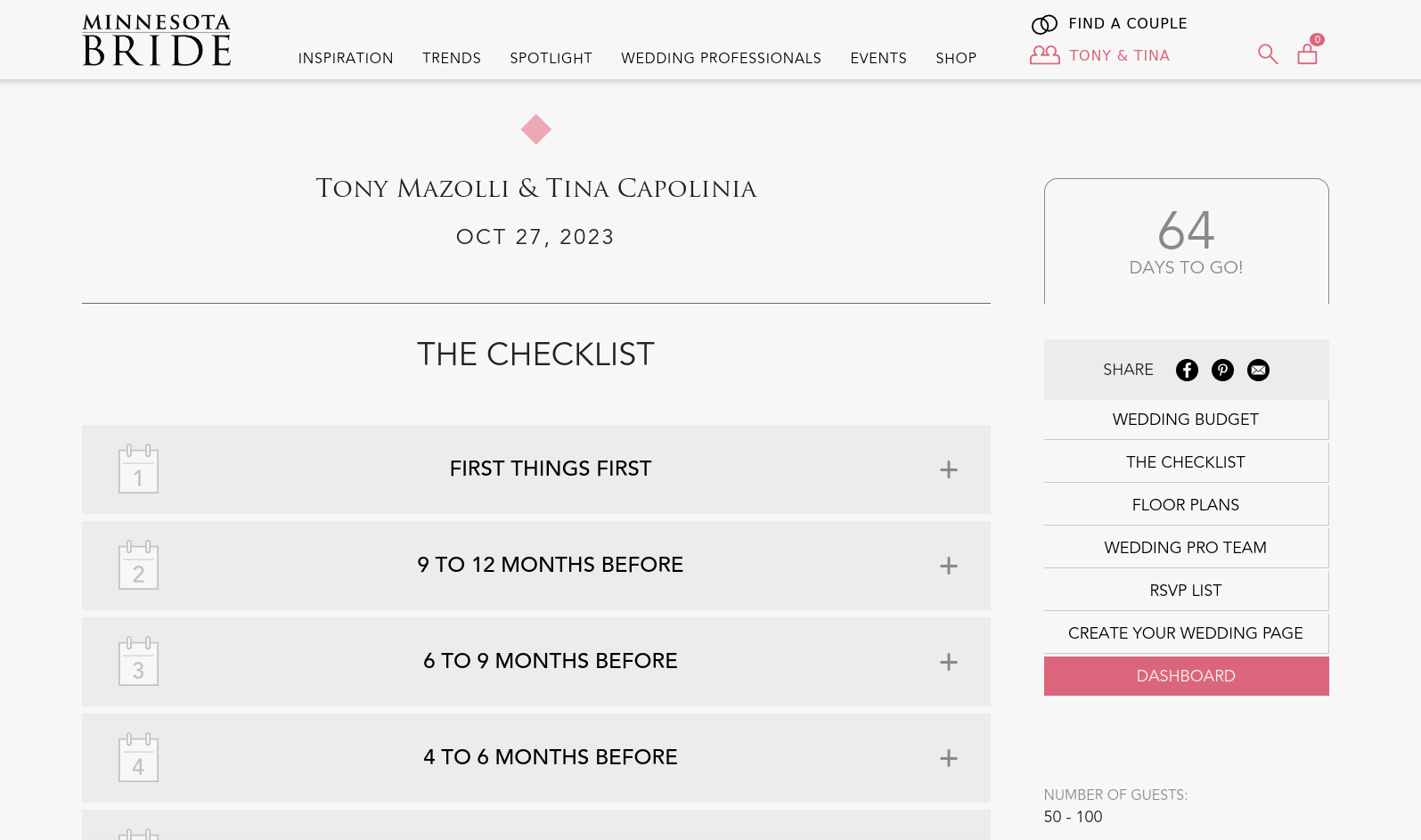 The new site would include a dashboard for logged in couples planning their wedding.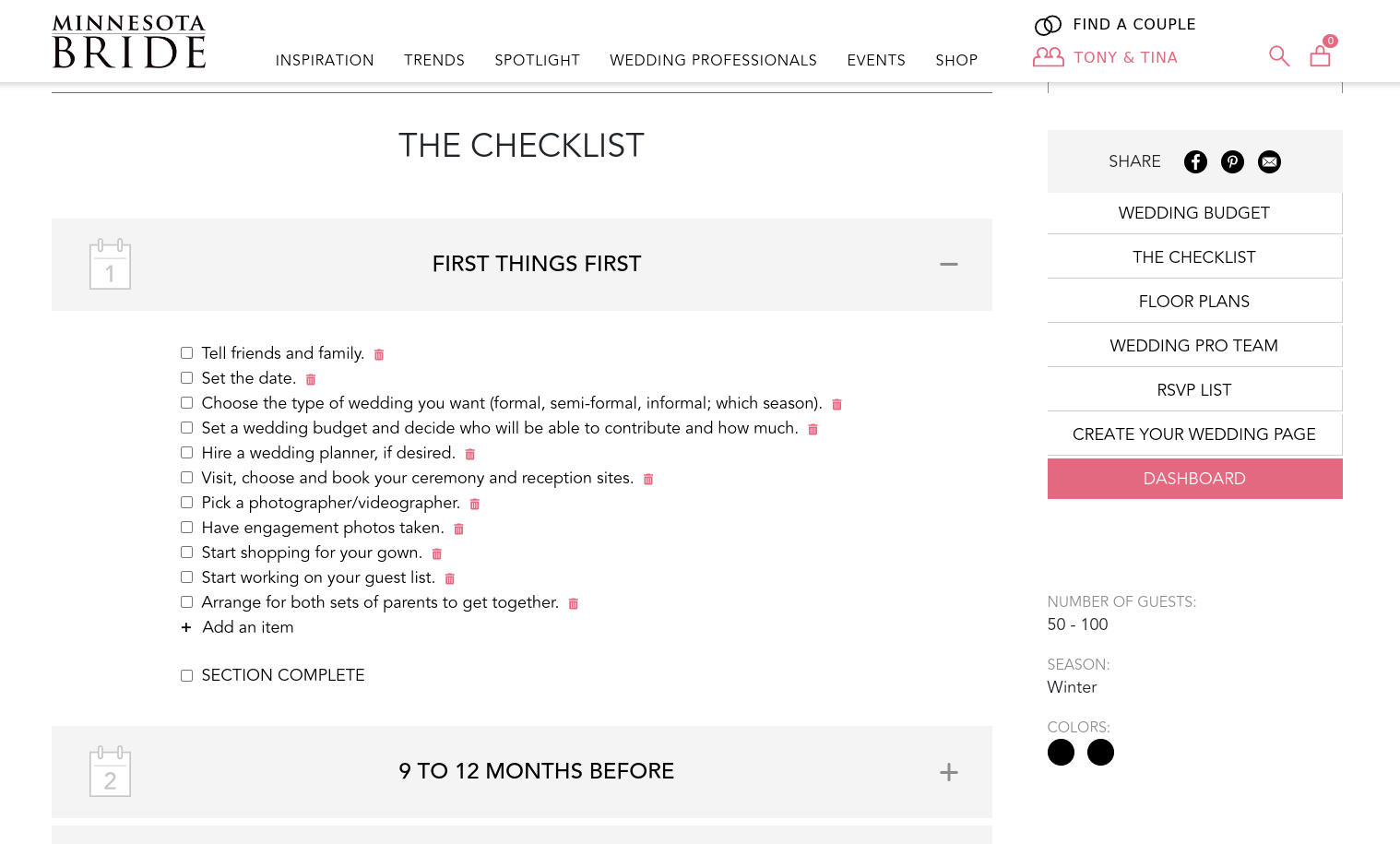 Couples will be able to create their own custom wedding webpage that they can use to share the details of their wedding with friends and family.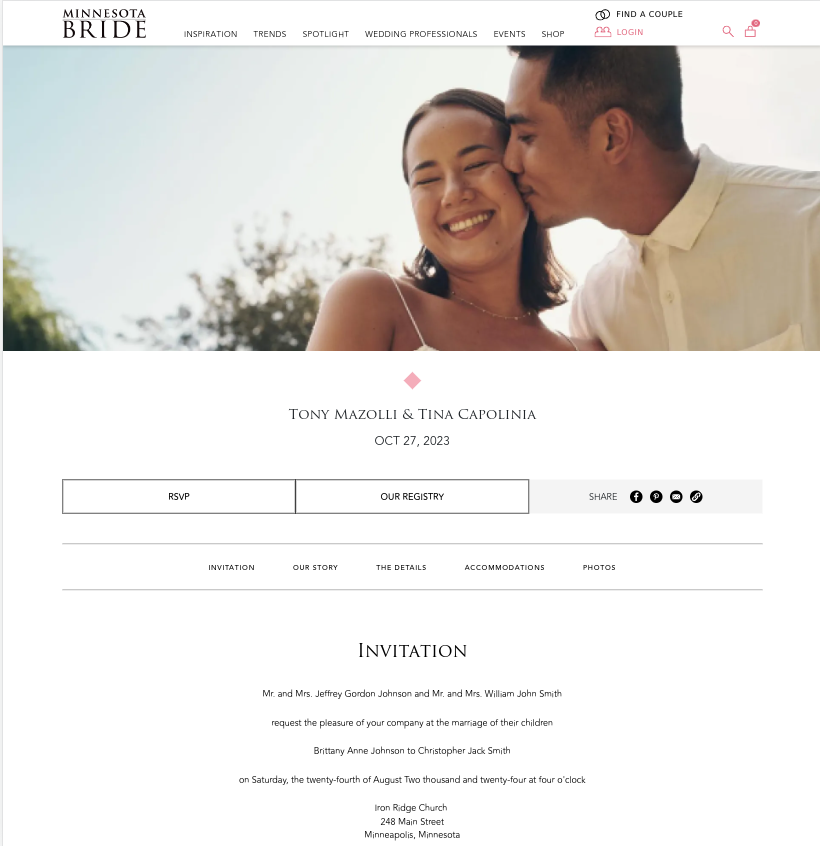 The new wedding budget tool shows differences between budgeted and actual expenses.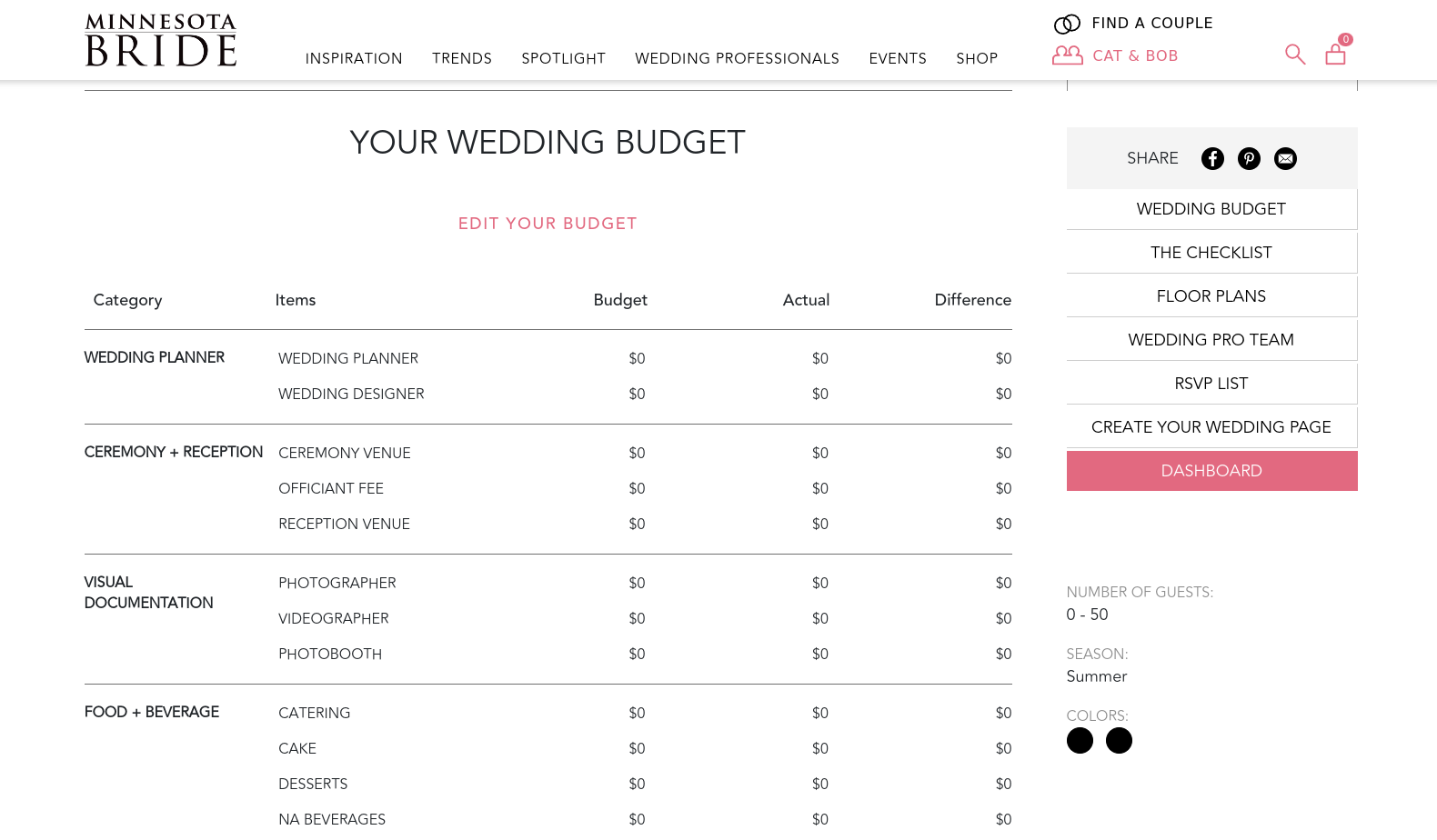 We look forward to working with Iron Diamond media to support and grow their family of websites.